by meditative - February 8th, 2015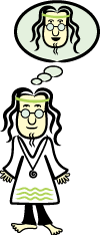 Our mind works diligently at interpreting and narrating the events of our life to us. Our awareness simply allows us to experience them, directly and intimately, without indulging in them- to experience them simply as they are.
In the space of awareness we can witness our events of mind- our thinking, feeling, and sensing- without being defined by the experience itself.