by meditative - January 16th, 2016.
Filed under:
Insights for Mindful Intelligence
.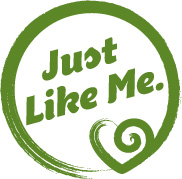 United by our humanity- our strengths & vulnerabilities- our compassionate & destructive ways- our gains & losses- our pleasures & pains- our health & sickness- our impermanence & suffering. We may seem so different yet we share so much in the same. Imperfectly perfect we are all challenged to accept the perpetual paradoxes we experience in our lives… to learn- to adapt- to heal- to grow & develop.
Just like me… you have come to know & care for yourself… to know & care for another… to know & care for the life you have been gifted to live.