by meditative - February 7th, 2016.
Filed under:
Insights for Mindful Intelligence
.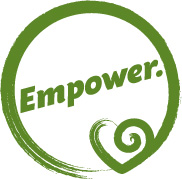 Are you 'charged' to live the life that is your own?
This precious life is our own. With this gift, there is personal responsibility, authority, sovereignty, and power to journey in our own authentic Way. Taking control of what is our own potential to become, we step out of the 'shadows' of others and into our own 'light'. It is from HERE… where we genuinely realize with self-awareness and self-compassion that we have come HOME to ourselves.
Courageous and determined we have arrived to trust our own process- our own value and self-worth as we penetrate and transform the fears that have held us back into a higher form of AWARENESS and ATTITUDE that may now liberate us from unhealthy patterns of thoughts and feelings. Embodying our own value- our own wisdom- our own vision, we now see clearly what routinely limits us, and yet what also motivates, inspires and expands us.
Befriending the whole of our being, we are NOW ready to volitionally accept and deserve all that we are- all that it is unique to us individually- and all that we share collectively with our fellow human beings. No longer the 'victim' of our own doing, we are maturing from our experience of mindless servitude to take the reins of our existence with a strong and clear sense of purpose and intention.
We are emerging as 'WARRIORS' serving others and ourselves with heartfelt openness, patience, respect, and care. This is the power inherent to us all.
REMEMBER, this is a life that matters. It is our own. It is shared with others. It is worth the care I give it. I am worth the care I give to myself…