by meditative - March 5th, 2015.
Filed under:
Insights for Mindful Intelligence
.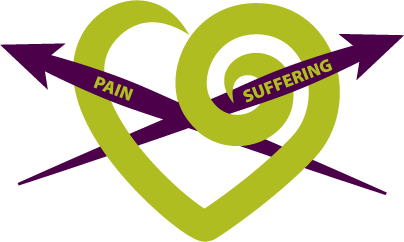 Suffering= Pain x Resistance
Resilience= Pain x Acceptance
Our ability to work with our pain can diminish our suffering while enhancing our resilience. This 'heartfulness' may help us to embrace what we may not be able to change. It may also give us the insight and resource to transform the emotions and 'storyline' that often wrap around the 'felt pain' we experience.
Being human, we cannot avoid living with some kind of pain, but we can choose a different way to relate to it. With compassion and acceptance, we choose to meet our pain without resistance. We choose to live the experience without additional suffering.