by meditative - November 15th, 2015.
Filed under:
Mindfulness for Parents & Children
,
Reflections from Bodhi
.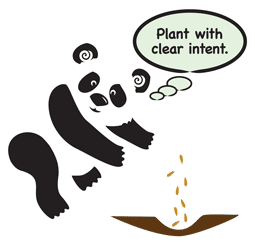 Setting and achieving goals in life requires a clear intent- a quality of intent. What are we reaching for… and what is its value- both intrinsically & extrinsically?
To sustain our goals, we must cultivate and remember with abiding intent. Can we sustain them may depend upon what we truly learn and apply along the way, and remembering the process really does matter.
Cultivating 'clear intent' and paying 'close attention' to what drives our goals can become the seeds we need to sustain those we aspire to flourish.