by meditative - December 29th, 2016.
Filed under:
Insights for Mindful Intelligence
.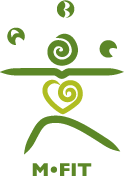 Mistakes are stepping stones to mastery. Move along… as we are so much more than the mistakes we make in life. Be open & accepting of the lessons inherent to our mistakes- trust them as opportunities to learn and to grow from them. The mastery of becoming mindfully fit is using and applying what we learn from our mistakes so that we may better understand the nature of our own experiences.
… A- awareness from where we are as we are
… B- balance as we explore & examine poised with curiosity
… C- compassion to work with our imperfections
Mistakes are simply proof that we are not afraid to step out of our comfort zone and experience life in new ways.